Kia Sedona: Walk-in seat (2nd row seat)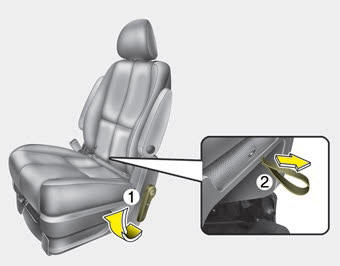 To get in or out from the 3rd row seat,
1. Lift the armrest up and lower the head rest to the lowest position (if necessary).
2. Pull up the walk-in lever (1) or pull the walk-in strap (2) on the 2nd row seat to allow passenger to exit 3rd row seat.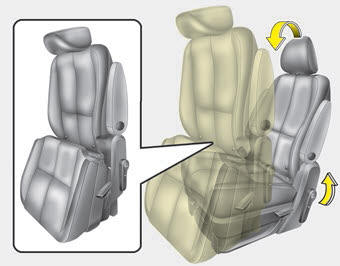 3. At this time, 2nd row seat position will be changed to stand up position, and the head rest will be folded automatically. After getting in or out, push the 2nd row seat to the original position until it clicks into place and check the head rest position (unfolded position). Make sure that the seat is locked in place.
Copyright В© www.kisedona.com 2016-2022