Kia Sedona: Spark Plug Description and Operation
A spark plug is a device for delivering electric current from an ignition system to the combustion chamber of a spark-ignition engine to ignite the compressed fuel/air mixture therein by means of an electric spark, while containing combustion pressure within the engine. A spark plug has a metal threaded shell, electrically isolated from a central electrode by a porcelain insulator.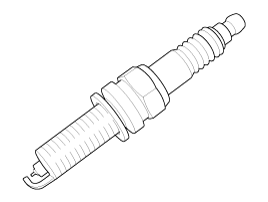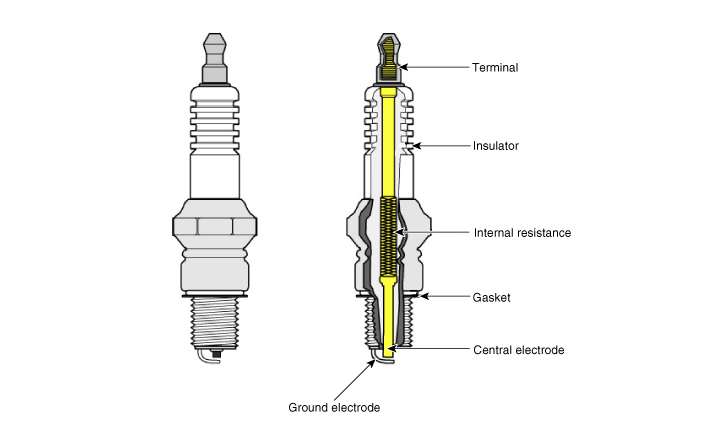 Specification ItemSpecificationTypeSILZKR7B11Gap1.0 ~ 1.1 mm(0.0394 ~ 0.0433 in.)Insulation resistance (MΩ)10 or more ...
Inspection [On vehicle inspection] 1. Accelerate the engine to about 3,000 rpm 3 times or more. 2. Remove the spark plug. 3. Check the spark plug visually. If the electrode is dry, the ...
Other Information:
Valve Body Components and Components Location
Components Location 1. Automatic transaxle2. Valve body assembly Components 1. Pressure control valve (PCV) adjust screw2. Solenoid valve bracket3. Oil temperature sensor4. Line pressure co ...
Defroster
CAUTION - Conductors To prevent damage to the conductors bonded to the inside surface of the rear window, never use sharp instruments or window cleaners containing abrasives to clean the wind ...
Copyright В© www.kisedona.com 2016-2021