Kia Sedona: Fuel Tank Pressure Sensor (FTPS) Description and Operation
Fuel Tank Pressure Sensor (FTPS) is a component of the evaporative emission control system and is installed on the fuel tank, the fuel pump, or the canister. It checks the purge control solenoid valve operation and detects a leakage of the system.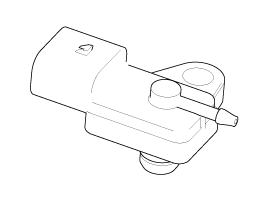 Specification ItemSpecificationSupply Voltage (V)5Operation Voltage (V)4.75 ~ 5.25 Pressure [kPa (kgf/cmВІ, psi)]Output Voltage (V) [Ref=5V]-6.67 (-0.06, -0.97)0.502.5+6.67 (0.068, 0.97)4.5 ...
Other Information:
Automatic transaxle operation
The automatic transaxle has 6 forward speeds and one reverse speed. The individual speeds are selected automatically, depending on the position of the shift lever. ✽ NOTICE The first few sh ...
Checking the brake fluid level
Check the fluid level in the reservoir periodically. The fluid level should be between MAX (Maximum) and MIN (Minimum) marks on the side of the reservoir. Before removing the reservoir cap and ad ...
Copyright В© www.kisedona.com 2016-2021