Kia Sedona: Fuel Tank Pressure Sensor (FTPS) Description and Operation
Fuel Tank Pressure Sensor (FTPS) is a component of the evaporative emission control system and is installed on the fuel tank, the fuel pump, or the canister. It checks the purge control solenoid valve operation and detects a leakage of the system.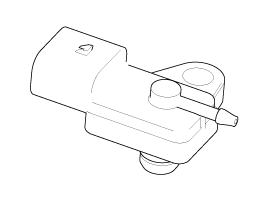 Specification ItemSpecificationSupply Voltage (V)5Operation Voltage (V)4.75 ~ 5.25 Pressure [kPa (kgf/cmВІ, psi)]Output Voltage (V) [Ref=5V]-6.67 (-0.06, -0.97)0.502.5+6.67 (0.068, 0.97)4.5 ...
Other Information:
Description and Operation
Description It''s a system that uses illumination sensor to automatically turn ON the tail lamp and head lamp based on the change in surrounding environment''s illumination condition. It activa ...
Latch Switch Repair procedures
Inspection 1. When inspecting, use the inspection equipment to check for input/output values at each position of Power Sliding Door control module. 2. To check the operation of latch, cho ...
Copyright В© www.kisedona.com 2016-2020