Kia Sedona: Catalytic Converter Description and Operation
The catalytic converter of the gasoline engine is a three-way catalyst. It oxidizes carbon monoxide and hydrocarbons (HC), and separates oxygen from the oxides of nitrogen (NOx).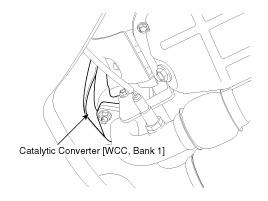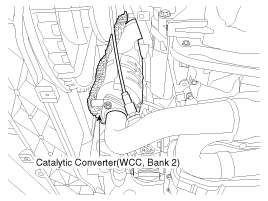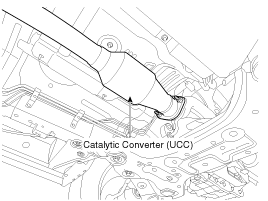 Description Exhaust emissions (CO, HC, NOx) are controlled by a combination of engine modifications and the addition of special control components. Modifications to the combustion chamber, int ...
Removal [Catalytic Converter (WCC)] 1. Remove the exhaust manifold. (Refer to Engine Mechanical System - "Exhaust Manifold") [Catalytic Converter (UCC)] 1. Remove the Center Muffler. ...
Other Information:
Cylinder Head Cover Repair procedures
Removal [LH Cylinder Head Cover] 1. Remove the air duct. (Refer to Intake And Exhaust System - "Air Cleaner") 2. Remove the battery. (Refer to Engine Electrical System - "Battery") 3. ...
Front Door Belt Outside Weatherstrip Repair procedures
Replacement 1. Pull down front door window glass by pressing the power window glass switch. 2. After loosening the mounting screws, remove the front door belt outside weatherstrip (A). 3. ...
Copyright В© www.kisedona.com 2016-2020