Kia Sedona: To operate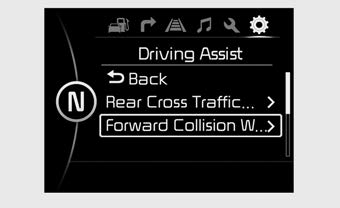 Type B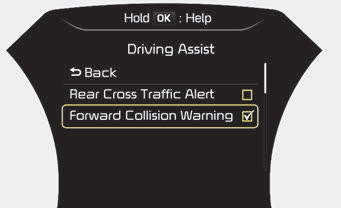 Type C
Go to the User Settings Mode (Driving Assist) and select FCW (Forward Collision Warning) on the LCD display (For more details, refer to "LCD Display" in chapter 4.).
The system will turn on and standby to activate. The system will activate when vehicle speed is above 40 km/h (25 mph) and below 145 km/h (90 mph ).
FCWS will default ON when vehicle is restarted even though FCWS was turned off on User Settings Mode.
Copyright В© www.kisedona.com 2016-2023