Kia Sedona: Warning message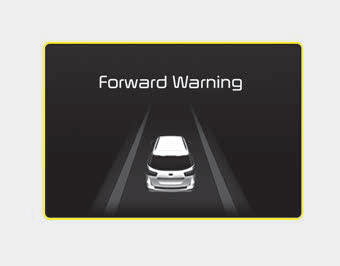 A warning message and chime will be provided when rapidly approaching a slower moving, braking or stopped vehicle ahead.
Immediately reduce your speed to prevent a collision.
✽ NOTICE
The maximum warning speed for a stopped vehicle is 85 km/h (53 mph).

WARNING - Forward Collision Warning System Limitations
The Forward Collision Warning System is a supplemental system to assist you and its effects may differ according to road and driving conditions. Do not solely rely on the system and always pay attention to prevent dangerous situations from occurring.
FCWS is a warning system and does not apply the brakes automatically in a near crash situation. FCWS may not provide a warning with enough time to help avoid a crash. FCWS does not detect pedestrians, animals, signs, construction or other objects. It is the responsibility of the driver to pay attention to the roadway to prevent collisions.
Copyright В© www.kisedona.com 2016-2023