Kia Sedona: Forward and backward (2nd row seat)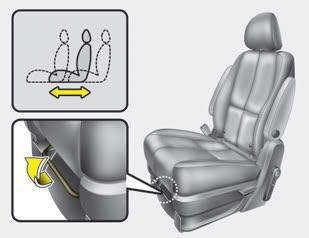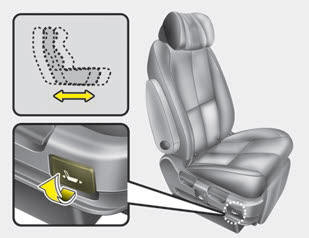 for SXL package
To move the seat forward or backward :
1. Pull the seat slide adjustment lever up and hold it.
2. Slide the seat to the position you desire.
3. Release the lever and make sure the seat is locked in place.
Adjust the seat before driving, and make sure the seat is locked securely by trying to move forward and backward without using the lever. If the seat moves, it is not locked properly.
❈ 7-seater SXL Seat
To move the seat inward, first turn the left/right control lever, and then move the seat to the farthest back position.