Kia Sedona: Check fuse BRAKE SWITCH (for smart key system)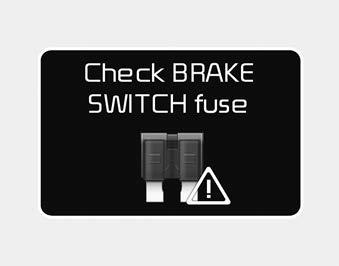 This warning message illuminates if the brake switch fuse is disconnected.
It means that you should replace the fuse with a new one. If that is not possible, you can start the engine by pressing the Engine Start/Stop Button for 10 seconds in the ACC position.
Copyright В© www.kisedona.com 2016-2023